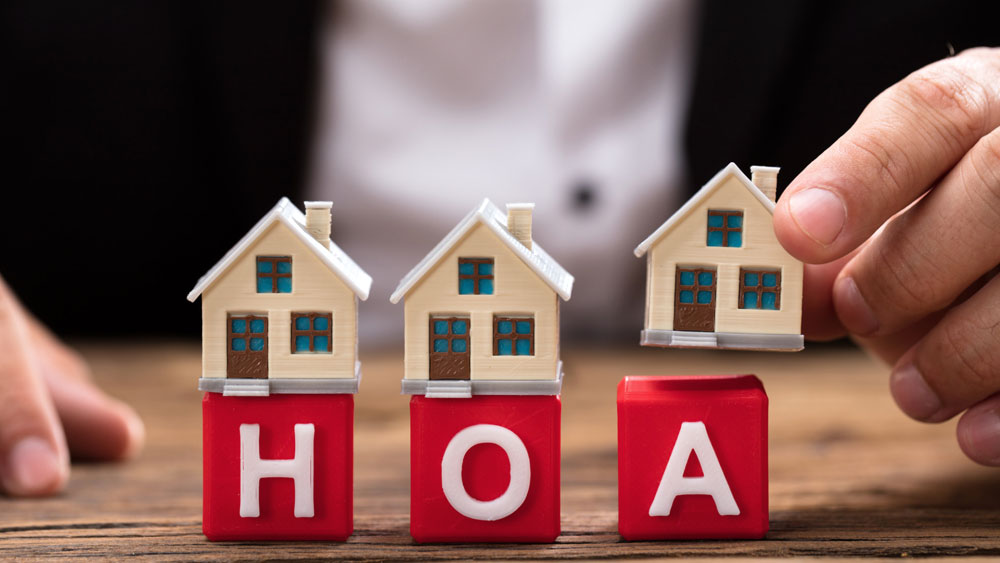 Image Credit: Creative Common License
HOA - Friend Or Foe?
HOA - Friend Or Foe?
May 08, 2020
Oh, the joys (and headaches) of dealing with an HOA. I have experience on both sides of the coin; I have served on the board of an HOA and played a lead role in an HOA's architectural control committee, and on the flip side, I have had designs held up for further review by HOA boards and committees. HOAs serve an important role in new communities by maintaining a pleasing aesthetic and working to protect property values, however, they can create hurdles for an architect to get a new home design approved. While those hurdles are usually with the best interests of the neighborhood in mind, they are nonetheless frustrating for both the architect and the client. At the end of the day, the successful approval of a design submission depends not only on adherence to the Covenants, Conditions and Restrictions, but also the knowledge and experience of the individuals reviewing it on behalf of the HOA.
Adhering to most HOA CCRs is not all that difficult. Here in Austin, neighborhoods tend to take on identities that customarily call for replicated design elements and limestone exteriors (the amount of limestone around here haunts my dreams). For the most part, they're all made out of ticky tacky, and they all look just the same. It's cheaper for the developer to keep exteriors similar to one another and the average homeowner gravitates toward the familiar anyway. Creating an individualized style while fitting into the tidy package laid out in the guidelines may be difficult, but expressing yourself and your client through a unique style can still be accomplished. It's all about the variances.
We had a client that wanted a modern organic house that elegantly grew out of the hillside of their 2-acre lot, with amazing views of a lake, (think Fallingwater without the, well, falling water). All of the surrounding houses were hill country McMansions with stone facades galore. However, upon presenting the style to the ACC, and eventually the community's founder, they were able to see the value in adding a different, but complimentary, architectural style to enhance the overall aesthetic of the neighborhood. Variance for a modern aesthetic granted. We successfully overcame the first HOA hurdle.
Image Credit: Victoria Hale
Hurdle number 2: The house would be finished with smooth stucco in soft white, with black trim and ipe accents. The orientation of the house captured the sunrise and sunset, casting shadows on the floating decks and walkways, and transformed the white stucco into brilliant shades of gold and amber. It would be glorious! One problem - absolutely no white houses were permitted in the neighborhood. Hard stop. The thought of changing this work of art into a beige palace made me die a little inside.
I needed to convey my overall vision for this property with the powers that be. It wasn't a matter of floor plans, plats, and a couple of quick renders. I put in some extra time on my own to carefully craft sunset drenched visualizations of this vision in white, sitting atop a hill surrounded by a modern, yet warm landscape. And what do you know ... it worked. The ACC saw the potential, and the developer simply asked that we not refer to the stucco color as "white". OK no problem! Instead of stating the color as white on plan, we used a creative nail polish inspired paint name, like "Regret the Moon" (yeah, that's a real thing). No variance needed because a creative workaround with the help of the HOA solved the problem.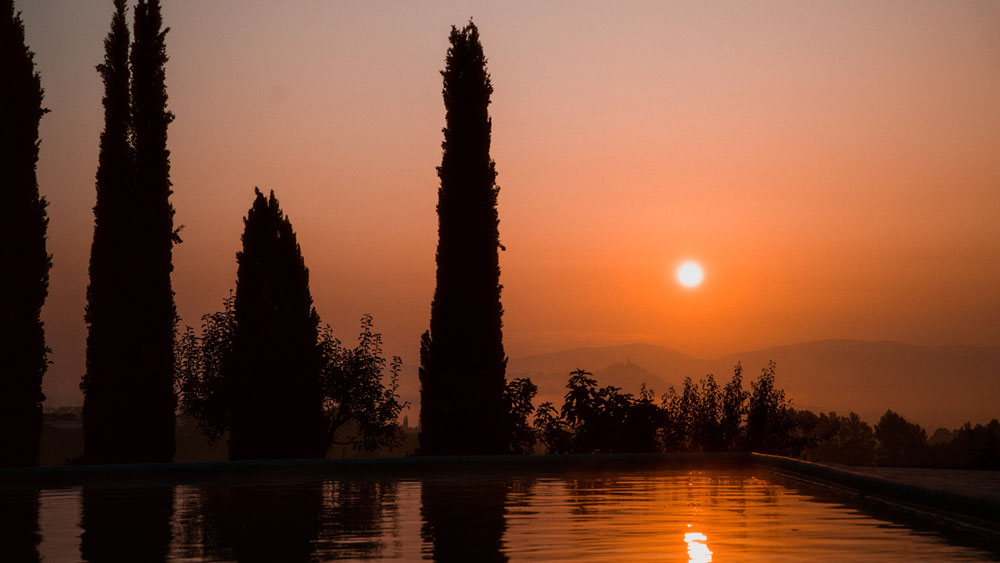 Image Credit: Florian Weichelt
Although my success in getting the various approvals for this project can be partially credited to my passion, and my partner's ability to sell you your own socks, another key element was the experience and education of the members of the ACC and property developer. The ACC was comprised of architects, well versed in an array of styles and construction methods. The developer had hundreds of houses and numerous large-scale completed neighborhoods under his belt. He appreciated that this residence held the potential to increase property values and draw in buyers with more diverse tastes, even if it was not included in his original vision for the land.
I have dealt with HOA boards that are comprised of retired teachers, stay at home mothers, and office workers, without a business person to be seen for miles. While it's wonderful they want to volunteer to "improve the neighborhood", (a consistent, well-intentioned theme), and their desire to help, especially as volunteers, is commendable, the naivetè of an authority figure when it comes to construction methods, building materials, and property valuations does not behoove the residents, and certainly makes life harder for the professionals looking to design new homes. Often times, and if those boards have some good sense about them, they will rely on the ACC to review proposed structures. In theory, the ACC should be staffed by architects, construction managers, real estate agents, or other seasoned professionals in a related industry. That being said, I have dealt with more boards and committees that don't have a lick of experience among them, other than choosing countertops for their new house, than I can count, and trying to explain the benefits of ipe over cedar is like trying to explain how a car works to my dog. While she's very intelligent in her own right, in the end, she only cares about going for a ride.
When facing an HOA with little to no experience in the field, there is no universal answer. Making friends so you can peacefully and productively come to an agreement is a solid approach. Embrace that they may be experts in their field, even though their field of expertise is in no way applicable to what you are trying to accomplish. Explain construction approaches in lay terms everyone can understand. Don't, I repeat, don't use industry-specific acronyms. (a) That's annoying, and (b) it can quickly alienate potential allies by making them feel inadequate. Equate unique design elements to the existing style of the neighborhood, in order to highlight how the features would fit in or compliment the other styles. Overall, you are inviting these board members into a world they may not often get to experience. We live it everyday, but to most people, meeting with an architect is an opportunity to meet with an educated individual in a very specific industry. For those individuals, that rarely occurs. You are making them feel important and special, without mention of their unfamiliarity with processes, vocabulary, and styles widely known in construction and architecture.
Whatever approach you take, be kind and considerate. Never expect anyone else to have the same passion and level of understanding for a project as you do for your art. Give them the benefit of the doubt, (and a healthy dose of patience), and your beautiful creations will hopefully come to fruition with minimal modifications, and with the full support of the neighborhood.