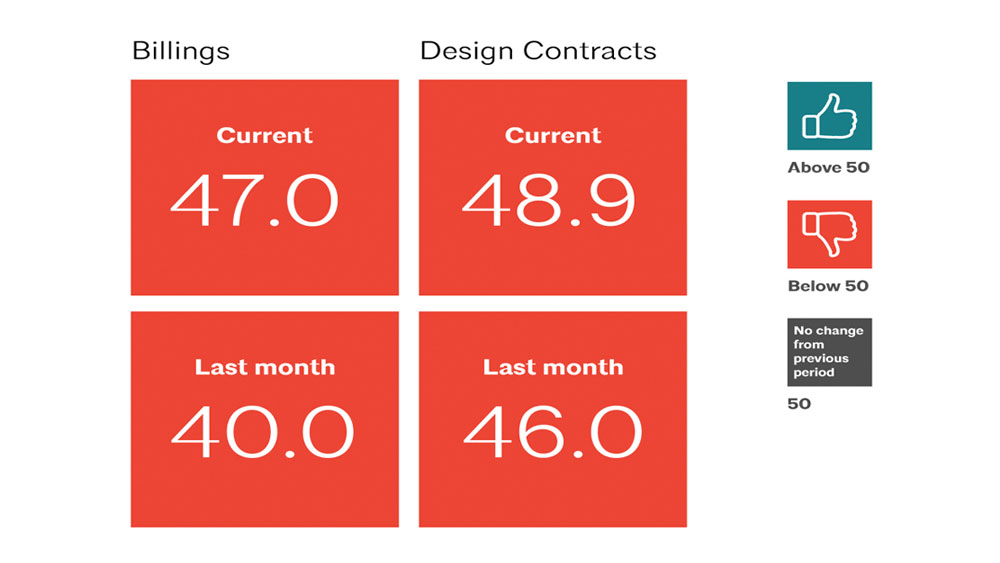 September 2020 ABI Score
September 2020 ABI Score
November 11, 2020
Better late than never. The September 2020 Architectural Billing Index (ABI) numbers were released a couple of weeks ago and cautious optimism seems to be the running theme. As the industry inches closer to the "at least it wasn't a decrease" index of 50, architecture firms are reporting that many, if not most clients are still in a "wait and see" approach to entering into new contracts. However, interest in new design projects is up from last month, as are billings, albeit with a modest increase.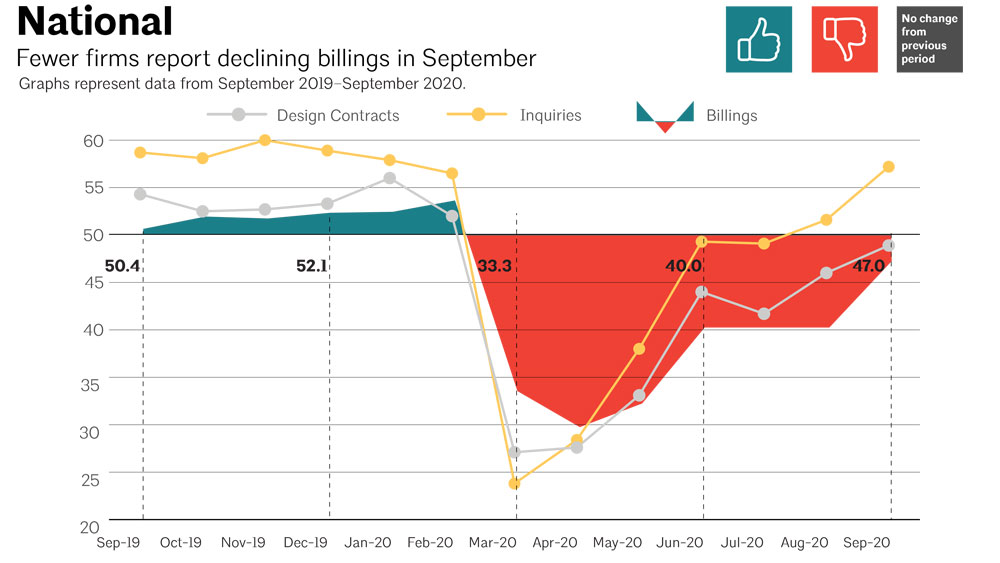 Although most firms surveyed for the September ABI anticipated an overall decline in revenues for 2020 and 2021, the general outlook seems to be less dire than during previous months. Revenue is expected to decrease by 5.5% from 2020 to 2021 on average for firms across the U.S. Smaller firms (those with revenue less than $250,000), and those firms located in the hard hit Northeast region, anticipate a greater revenue decrease of 7.8% and 9.7%, respectively.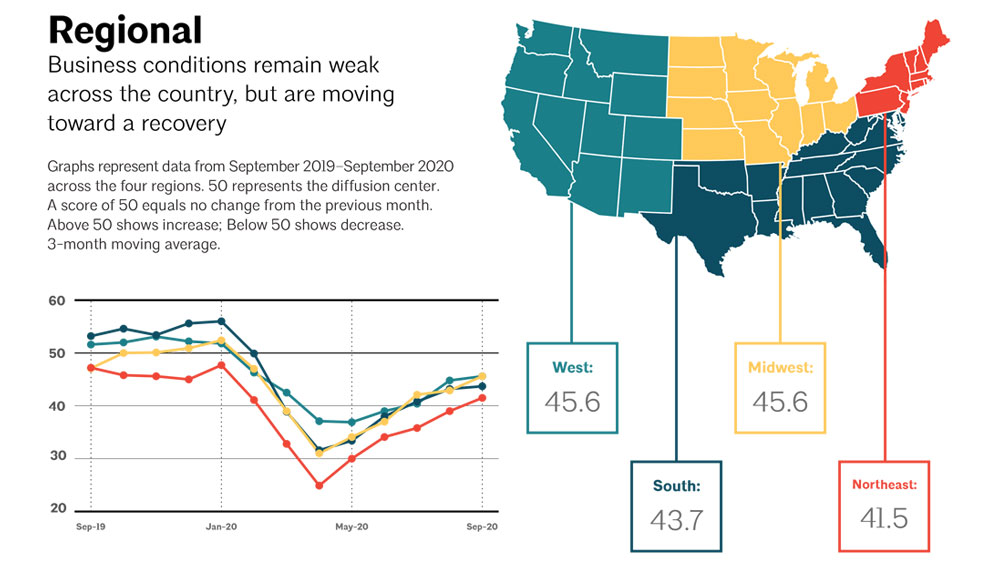 Speaking of the Northeast region, although conditions remain soft, there was an increased index of 41.5, up from 33.9 in August. This is not only a large increase, but a much needed positive outlook for the hardest hit U.S. region. The Midwest and West regions boasted a score of 45.6 for September, up 3.9 and 4.3, respectively. The South experienced the smallest gain of only 2.1, rising from 41.6 in August to 43.7 in September.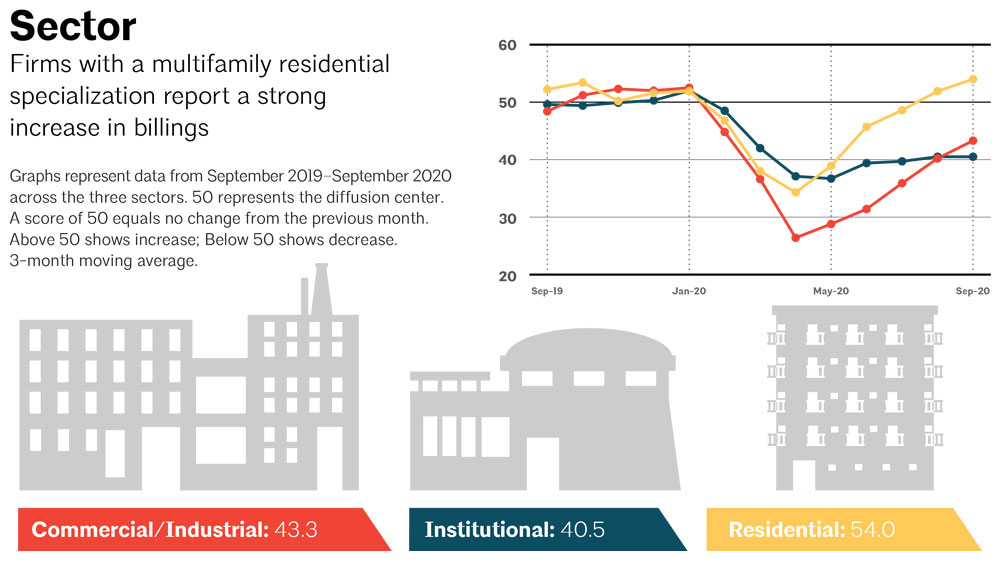 When examining the sector-specific data, those specializing in multifamily residential structures are the first score we have seen above 50 in months. August showed signs of promise of a positive return from the residential sector at 49.4, which came true with a September index of 54.0. Commercial/industrial specialization appear to be making a slower comeback with an increase of 7.8 points in September for a score of 43.3. The institutional specialization is still struggling with a September score of 40.2, a 0.3 point increase over August.
There is still work to be done and improvement to be seen, but the numbers are showing the recovery has begun. Jobs numbers, the stock market, and COVID-related data will continue to have an impact on the industry going forward, but if we can hold onto the gains the ABI has seen for the past two months, there is a light at the end of tunnel.