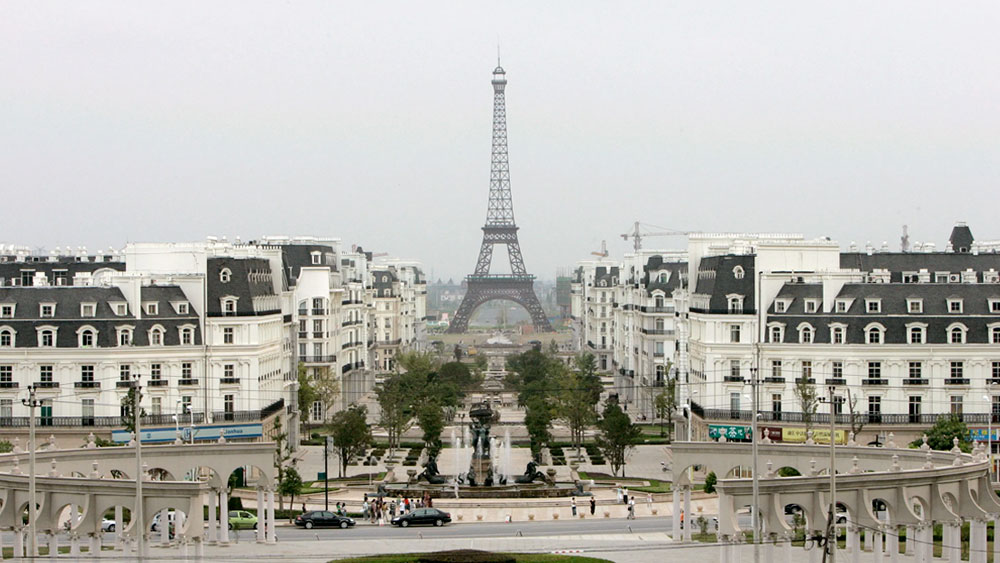 Image Credit: Frederic J. Brown
China Bans Copycat Buildings
China Bans Copycat Buildings
May 21, 2020
China has decided they have had enough with copycat architecture. In a statement released on April 27, 2020, the Chinese government has enacted restrictions prohibiting the construction of public facilities that include "plagiarizing, imitating, and copycatting". The goal is to focus on the culture and heritage of Chinese design.
These recent restrictions are a follow up to the 2016 ban on "bizarre" architecture, where the government released a directive that public buildings should be "economical, functional, [and] aesthetically pleasing", not to mention "environmentally friendly".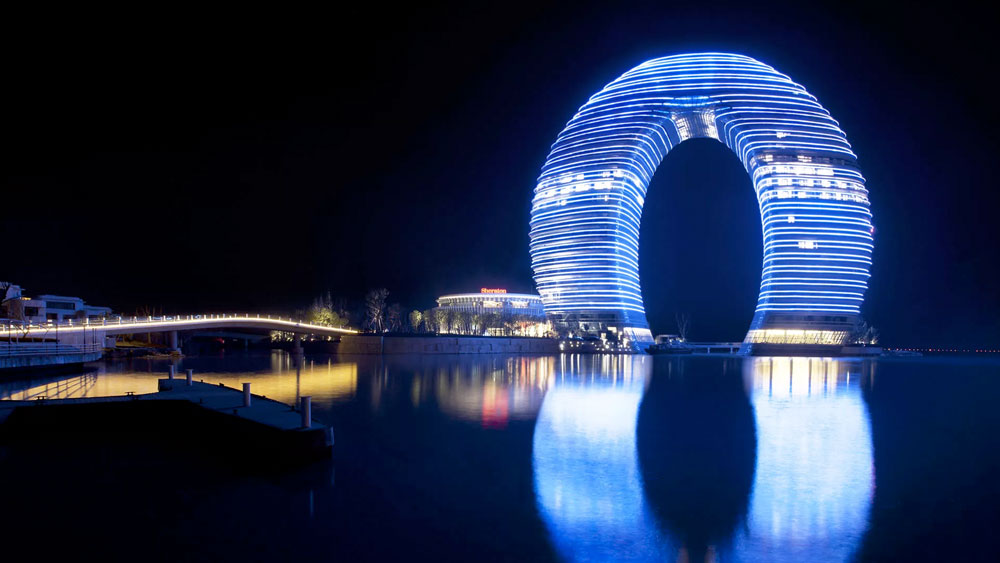 Image Credit: Sheraton Resorts
Small Chinese cities have seen a surge in the construction of replica buildings and historical sites from around the world. Although a replica Tower Bridge in Suzhou, completed in 2012, meets the functionality requirements, it would likely not have been an approved project in 2020. The Chinese version of the bridge has been expanded to include four turrets, rather than the original two, to accommodate additional lanes of traffic.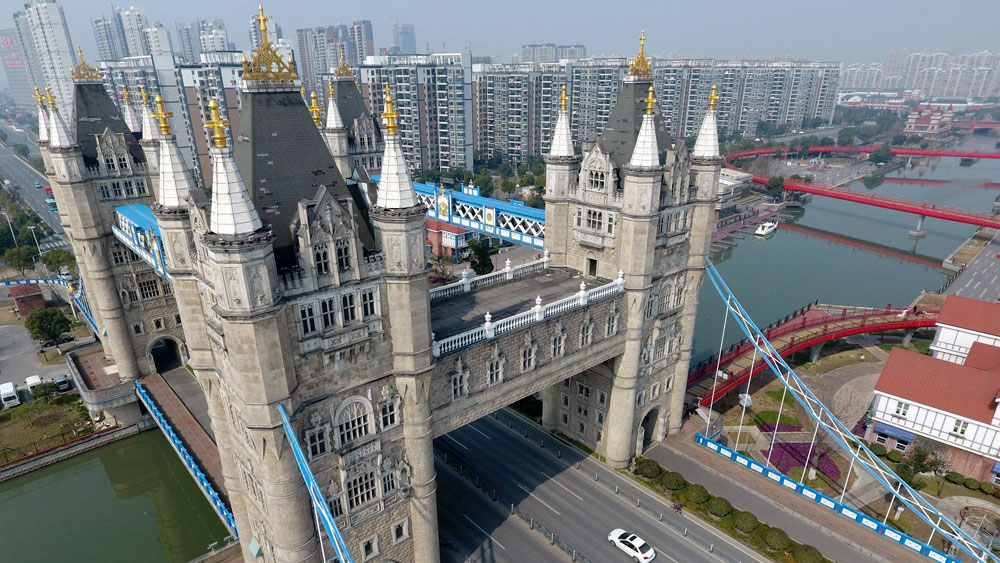 Image Credit: Getty Images
Although China may boast about the superiority of the Chinese version of the Tower Bridge, the government is looking to reign in on these copies in lieu of original Chinese works of architectural art. China has a rich history of beautiful architecture, and the government is aiming to reclaim that culture by clamping down on the invasion of foreign buildings. According to the government's statement, "City constructions are the combination of a city's external image and internal spirit, revealing a city's culture." After all, from a culture that gave us Hakka earthen buildings and Yuyuan Garden, there are centuries of talent and beauty to be celebrated.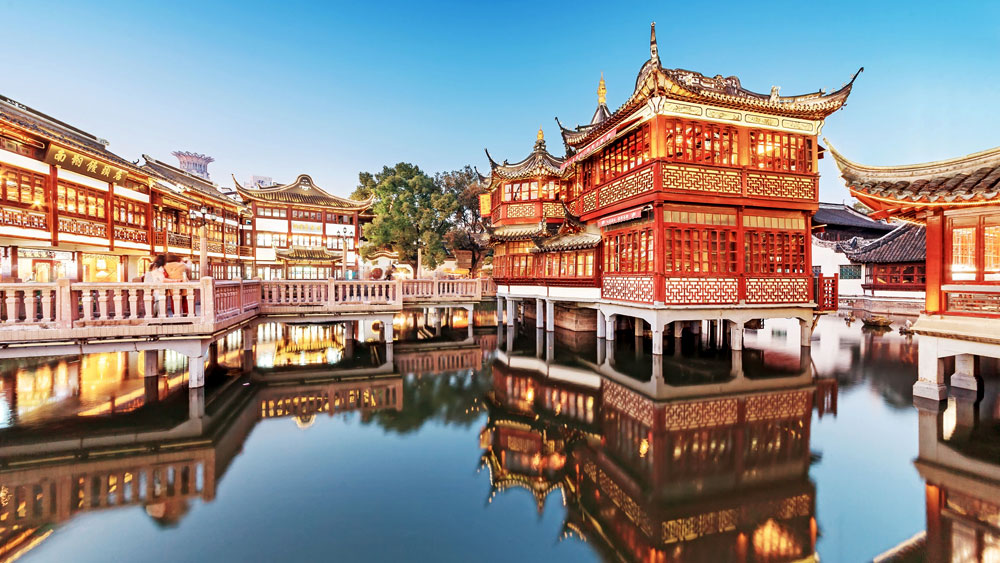 Image Credit: Getty Images
By focusing the style of future public buildings to feature and reflect the culture in which they serve, the government hopes to encourage an expansion of the rich architectural culture of China, as well as "strengthen cultural confidence, show the city's features, exhibit the contemporary spirit, and display the Chinese characteristics". This has the potential to usher in a new wave of architecture coming out of China and I, for one, am excited to see the unique structures that will arise as a result.