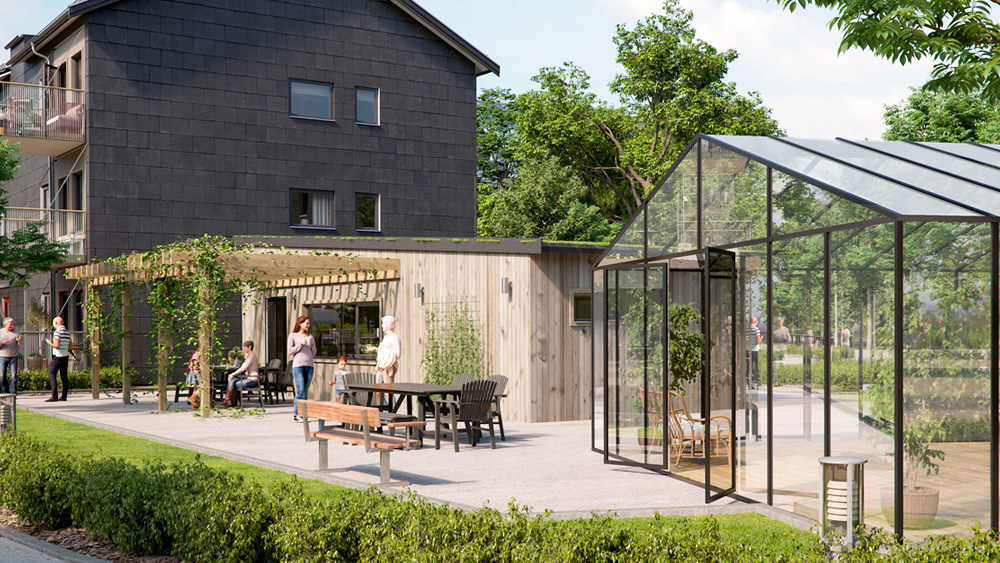 BoKlok - Sustainable Housing In A Box
BoKlok - Home In A Box
May 27, 2020
Soon you'll be able to pop into IKEA on a Saturday afternoon to pick up a few candles, an inexpensive bookcase, and a house in a flat pack. OK, no literal flat pack houses quite yet, but now in the UK you can visit the local IKEA and buy a house - no brokers, no brokers fees, no missing pieces. BoKlok (which translates to "Live Smart") is a Swedish-born home ownership concept that aims to provide sustainable, quality housing for people with average incomes at a low cost, or as they put it, "affordable homes for ordinary people". BoKlok is the result of a joint effort between IKEA and a Swedish development company, Skanska. Together, these powerhouses have already built over 12,000 homes throughout Sweden, Finland, and Norway. The next frontier - the UK.
BoKlok recently settled on naming the London-based startup, TopHat, as their UK manufacturer. An important factor in the selection of TopHat was their commitment to Modern Methods of Construction (MMC) technology that will allow them to produce high quality houses using sustainable materials. Over the next five years, TopHat will be manufacturing 1, 2, and 3 bedroom timber frame apartment homes and 2- to 3-bedroom houses with a sales value of 175k - 300k and move-in dates as early as the second quarter 2021.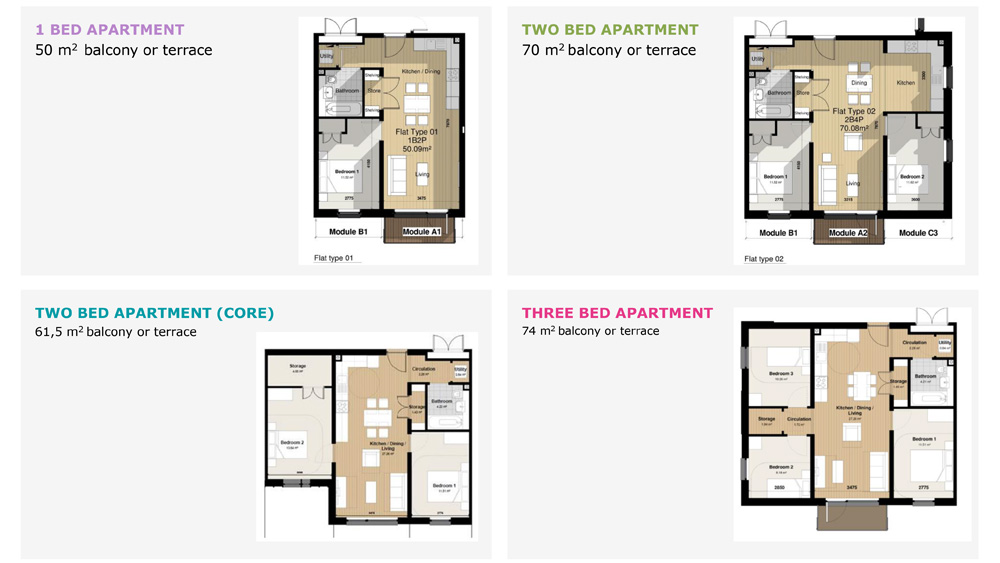 BoKlok homes are prefabricated, stick frame houses. Looking to minimize environmental impact, the manufacturing facility claims to have a carbon footprint of less than half of other building projects, recycles "most of [the] leftover materials", and disposes of less than 1% as waste. BoKlok has taken on the challenge of making a global and local contribution to society by focusing on seven areas of focus as described by the UN's Sustainable Development Goals (SDGS), including good health and well-being (SDG 3), responsible consumption and production (SDG 12), and responsible climate action (SDG 13).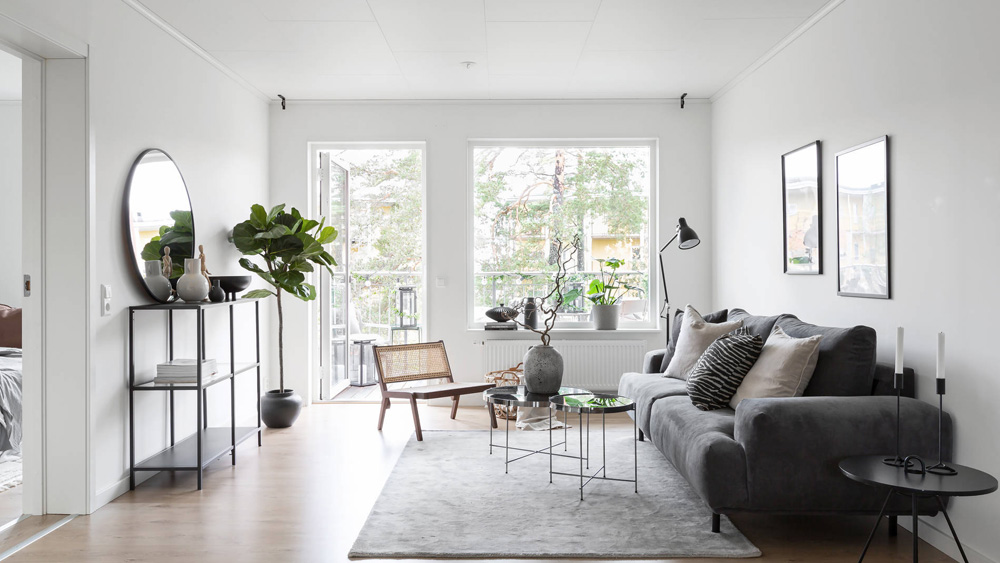 Featuring high ceilings and large windows, BoKlok has built communities consisting of between 40 and 200 prefab homes. The UK expansion states the single phase developments will be between 50-150 homes. The houses feature open, yet space-saving, floor plans that encourage adequate storage for all of life's necessities. The kitchens and baths are, of course, outfitted with IKEA cabinets and fixtures. The designs and materials used in construction have been developed to build an energy efficient and sustainable home.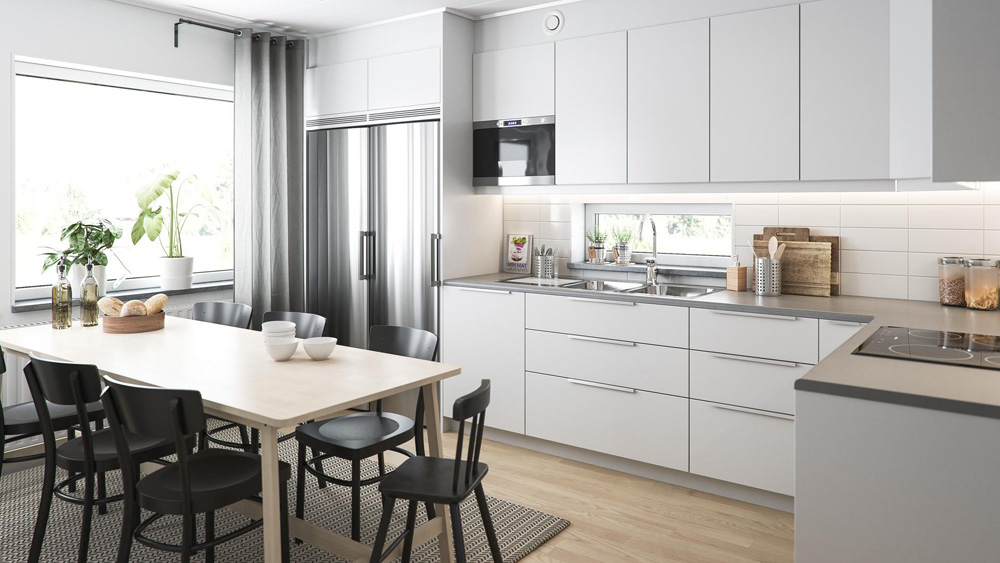 The new UK BoKlok projects will be just the same. The venture previously had issues opening up the UK market because of the price to acquire land. With an outlook that the cost of living should, in a BoKlok home, be lower than a comparable domicile in the same area, the inflated cost of land in the UK priced them out of the market. So far, BoKlok has been able to secure the first three sites for development in the UK in Worthing, Bristol, and Peacehaven. Their website has a public call for available property for additional community developments.
BoKlok is changing how we look at real estate. Affordable housing doesn't have to be low quality or compromise on sustainability. They have positively impacted thousands of lives across Denmark, Finland, Norway, and Germany. Now it's time to see how the UK embraces the change.